NFC Business Card - Read Write
Write your nfc business card with our app and any phone will be able to read it!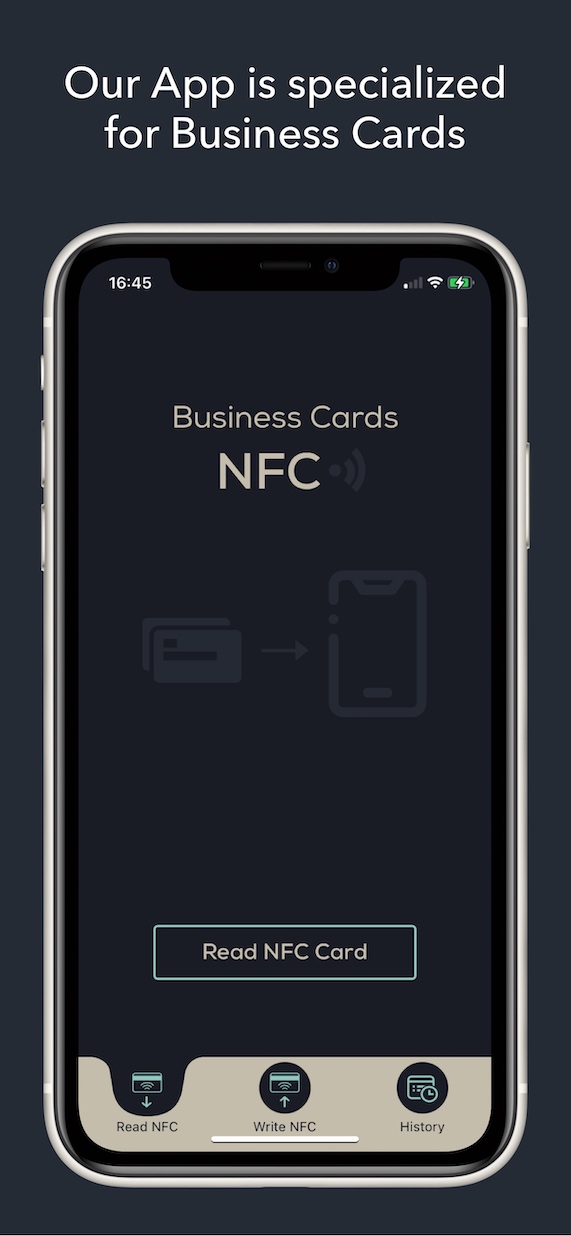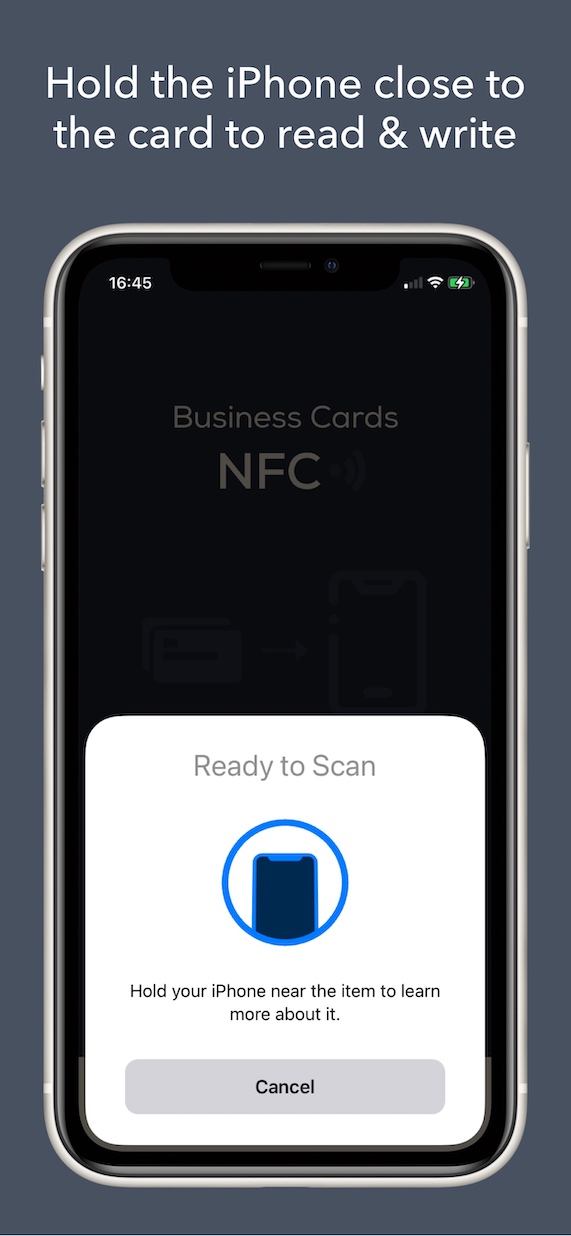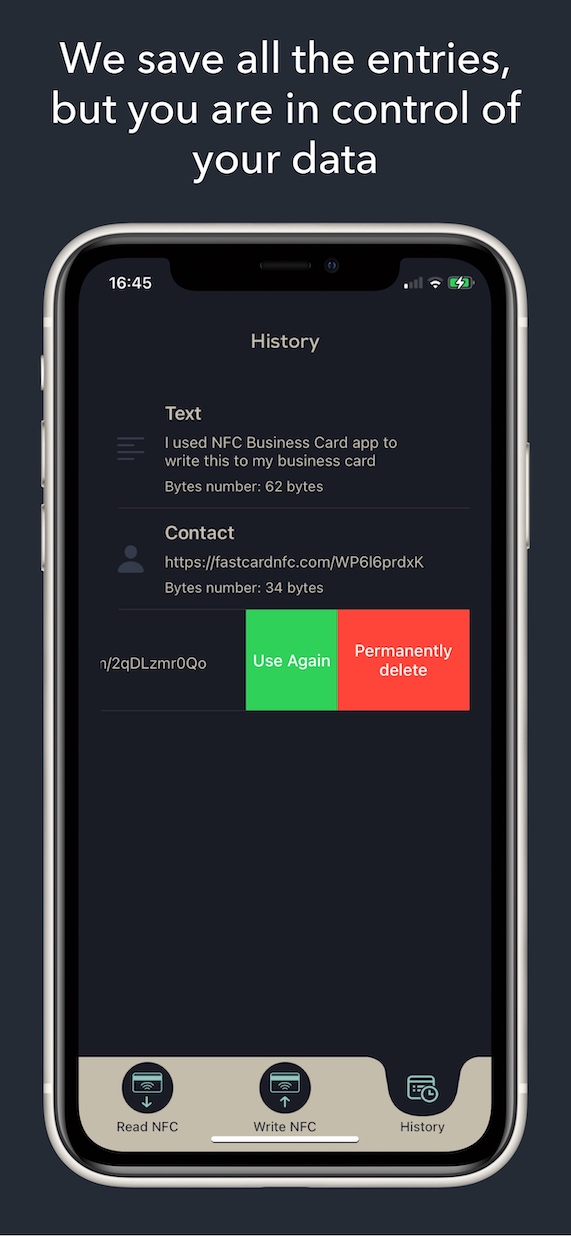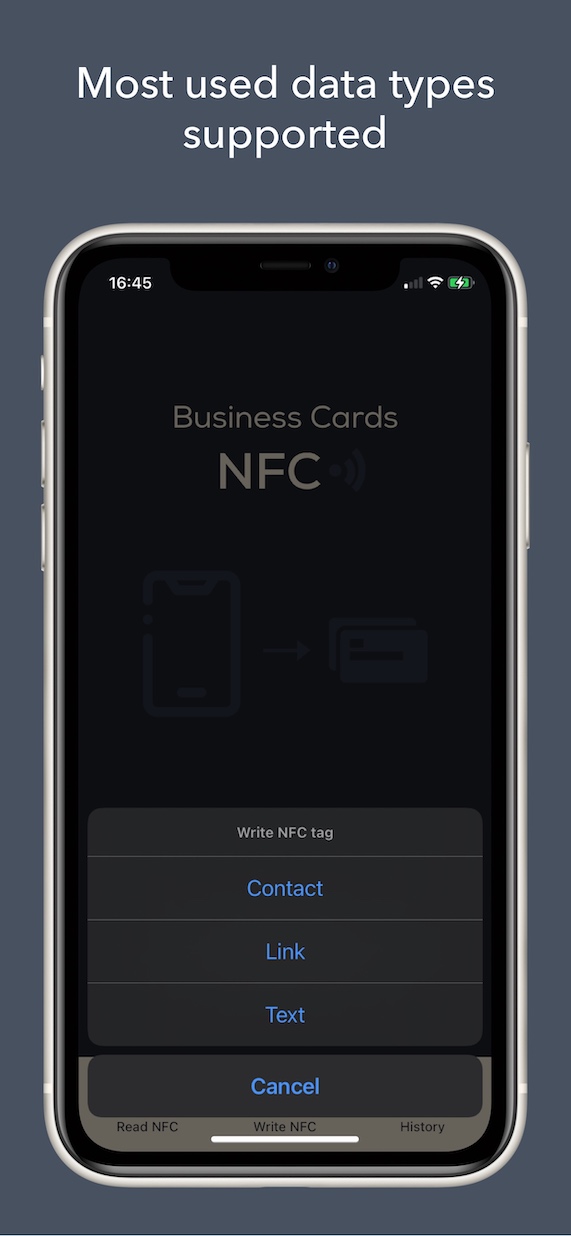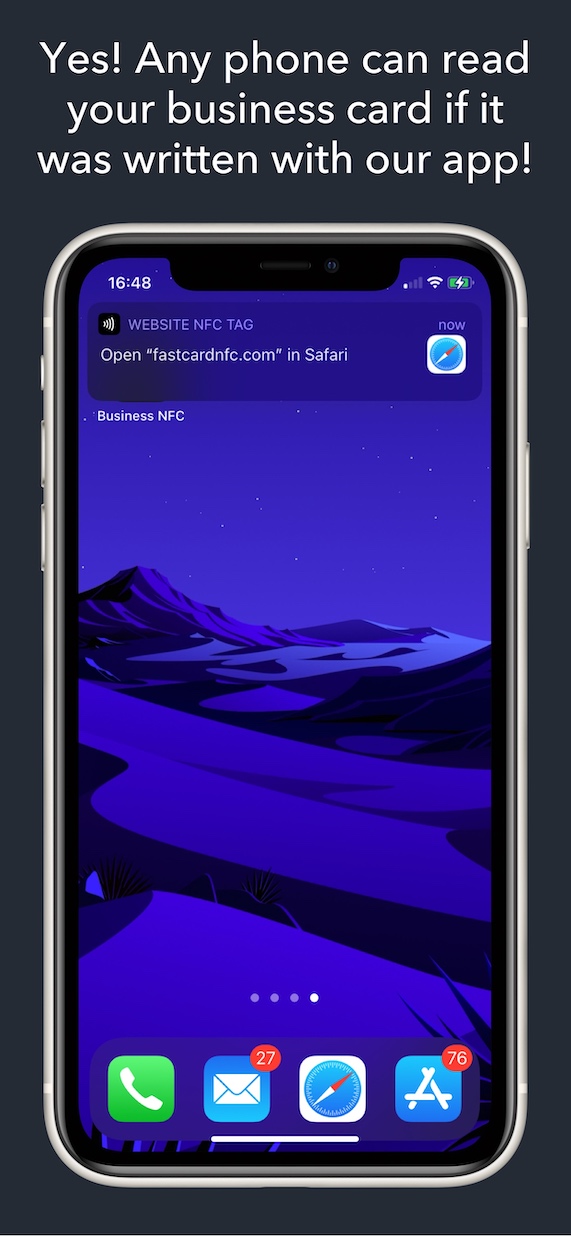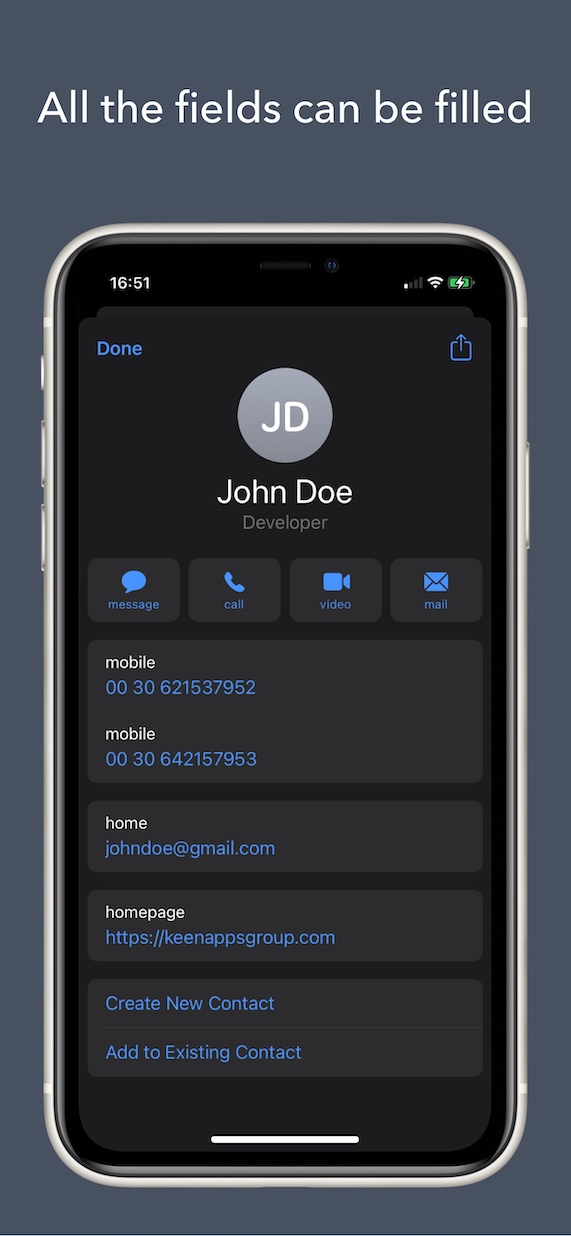 Looking for an app to write your contact details to your NFC Business Card?

You found it!
We are specialized in NFC Business Cards that can be read by all devices with NFC support. Up until this moment, iPhones can only read links without help from additional apps. Our app will generate and give you a short link that you can then write on your card. When used, the link will open the native phone app to save the contact.

Apart from contacts, you can also write links & texts. Even multiple entries on one card.

The app has a history section that will show you all the entries used by you in the past. From here you can reuse the entries to make your life easier if you need to write multiple cards. Also from here, you can permanently remove any data that we have about you.